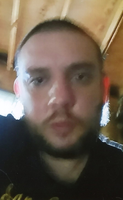 Derek D. Calandra
Derek D. Calandra
Derek D. Calandra, 35, of Holland Patent, passed away on Thursday, April 27, 2017 at Faxton-St. Luke's Health Care, New Hartford. He was born in Syracuse, NY, on February 17, 1982 son of David D. and Donna Jenks Calandra. Derek was a graduate of Rome Free Academy Class of 2001. Derek played basketball and football but he excelled in basketball throughout his school days. He was a member of St. John the Baptist Church. Derek enjoyed participating with his father and brother attending car shows.
Surviving besides his parents, Donna and David Calandra of Holland Patent are a sister and brother-in-law, Tonya and Terry Horton, Rome, a niece, Halle Horton, and nephew Haden Horton and several aunts, uncles and cousins. He was predeceased by a brother, David D. Calandra, Jr., who passed away October 15, 2015.
A Mass of Christian Burial will be celebrated on Monday, May 1, 2017 at 10:00 a.m. at St. John the Baptist Church with the Rev. Paul F. Angelicchio officiating. The family will receive friends at church from 9:00 a.m. to 10:00 a.m., prior to the Funeral Mass. Burial will be in St. Peter's Cemetery.
The family suggests Mass Cards be made in Derek's name or memorial contributions may be made to Crohn's and Colitis Foundation of America, 103 Patroon Dr., #10, Guilderland, NY 12084.
Arrangements are by the Nicholas J. Bush Funeral Home, Inc., 7751 Merrick Rd, Rome.
To offer online condolences, please visit www.njbushfuneralhome.com