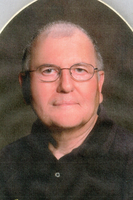 Nicholas F. Perfido
Nicholas F. Perfido
Nicholas F. Perfido, 82, of Westfield, MA, passed away on Thursday, February 15, 2018, at Mercy Medical Center, Springfield, MA. He was born in New Britain, CT, on September 28, 1935, son of the late, Frank and Julia D'Aprile Perfido. On May 31, 1958 he married, Palma M. Natale, in St. John the Baptist Church, Rome. He retired as a Master Sgt., from the U.S. Air Force, after having worked his way up from an enlisted man. Nick was also employed as a supervisor of Quality Assurance of the U.S. Air Force Contract Administration Services. His career took him around the world to locations that included Morocco, New Mexico, Iceland, and Germany, where their son Nick was born. He was a member of Our Lady of the Blessed Sacrament, Westfield, MA, and Noncommissioned Officers Club, Chicopee, MA. The Airforce and airplanes were his passions.
Surviving besides his wife, Palma, are a son, Nicholas F. Perfido, Jr., and his wife Susan, Heathrow, FL, a grandson, Nicholas A. Perfido, FL. Also surviving are sisters-in-law, Shirley Perfido, Newington, CT, Mary Greco, Rome, NY, Connie Festa, N. Syracuse, NY, and a brother-in-law, Frank Santoro, CT. He was predeceased by a brother, Joseph Perfido, and sisters-in-law and brothers-in-law; Rose and Mike Swereduik, Helen Santoro, Vito Greco and Fred Festa.
Funeral Services will be held on Tuesday, February 20, 2018, at 12:15 a.m., from the Nicholas J. Bush Funeral Home, Inc., 7751 Merrick Rd., Rome, NY, and at 1:00 p.m., at St. John the Baptist Church, Rome, NY, where a Mass of Christian Burial will be concelebrated by the Rev. Paul F. Angelicchio and FR. Dan Pacholec. Burial with Military Honors will be in St. John the Baptist Cemetery, Rome, NY. Friends may call at the funeral home on Monday, February 19, 2018, from 4-7 p.m.
There will be a Memorial Mass held for Nick, in the future, at Our Lady of the Blessed Sacrament Church, Westfield, MA
Memorial Contributions may be made to: Our Lady of the Blessed Sacrament Church, P.O. Box 489, Westfield, MA 01086-0489
To offer online condolences, please visit www.njbushfuneralhome.com