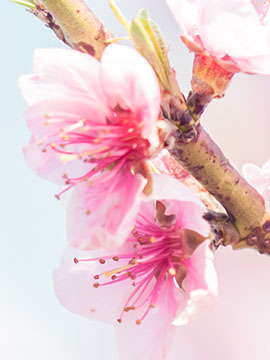 In Memory of
Mary J. Fragapane
1931 - 2017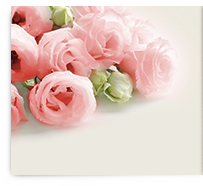 Obituary of Mary Fragapane
Mary J. Fragapane
Mary J. Fragapane, 85, of Rome, passed away on Wednesday, February 8, 2017 at Rome Memorial Hospital Residential Health Care Facility. She was born in
Rome, NY, on November 25, 1931 daughter of the late Joseph and Jennie Mistretta Fragapane. Mary graduated from Rome Free Academy in 1949. She was employed for twenty-four years by the Federal Government; fifteen years at the former Griffiss Air Force Base and nine years with the Defense Logistics Agency at the former General Electric Company in Utica, NY. During her employment with the DLA she was cited on two occasions for her outstanding work performance in her field of clerk stenography. Mary retired at an early age due to a physical disability. While she lived at the Rome Hospital Residential healthcare Facility, Mary worked at the information desk for five years. She served as Resident Council President and did several other volunteer ventures to help serve the residents and patients of Rome Memorial Hospital. Mary was a strong advocate, not only for herself, but for other residents who resided on her unit, bringing about several positive changes. She was loved and respected by the staff, residents and their families for all of her hard work and dedication. Mary will be greatly missed by all.
Surviving are a brother-in-law, George W. Tipton, Rome, several nieces and nephews and great nieces and nephews. She was predeceased by her parents, brothers and sisters-in-law; Joe and Millie Fragapane, Sam and Josephine Fragapane, Anthony Fragapane, sisters; Angela Pomilio, Joan Tipton.
Funeral Services will be private. There are no calling hours. Burial will be in St. John the Baptist Cemetery. Contributions in Mary's name may be made to Rome Memorial Hospital Residential Healthcare Facility, 1500 N. James St., Rome NY 13440.
Arrangements are by the Nicholas J. Bush Funeral Home, Inc., 7751 Merrick Rd.
To offer online condolences, please visit www.njbushfuneralhome.com
ABOUT US
The Nicholas J. Bush Funeral Home is committed to serving the personal needs of each family through compassion, attentiveness, and dedicated service before and after a loved one's passing.

OUR LOCATION
Nicholas J. Bush Funeral Home, Inc.

7751 Merrick Road
Rome, New York 13440
Phone: (315) 337-2950
Fax: (315) 337-4711
ASSOCIATIONS