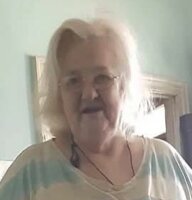 Janet M Oliver
Janet M. Oliver, 67, of Utica, NY, passed away on Saturday, December 3, 2022, with her loving family at her side. She was born in Rome, NY, on March 6, 1955 daughter of the late Louis and Theresa Perrigo Muscarella.
Janet was an amazing mother and grandmother. She loved her family and friends. Janet was kind hearted and loveable. She loved her porcelain dolls, baking cookies, pies and cooking Italian food. Janet enjoyed coloring posters, watching Days of Our Lives and game shows.
Janet is survived by her longtime boyfriend of thirty-seven years, Anthony Drake, a son, Peter( Veronica) Cornell, three daughters, Ann (Sam) Oliver, Janet Lynn Oliver, and Margaret Oliver, fifteen grandchildren and five great-grandchildren. Also surviving are two sisters; Rosemary Kennedy and Darlene (Duane) Hicks, two brothers; Paul (Judy) Muscarella and Anthony (Eleanor) Muscarella. She was predeceased by her parents, four brothers, a sister and two brothers-in-law.
The family will hold a Celebration of Life for Janet on January 7, 2023. There are no services or calling hours.
Arrangements are by the Nicholas J. Bush Funeral Home, Inc., 7751 Merrick Rd., Rome, NY.
To offer online condolences, please visit www.njbushfuneralhome.com