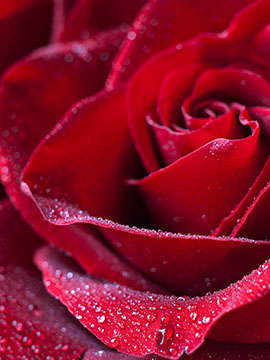 Share Your Memory of
M. Dorcas
Obituary of M. Dorcas Giaquinto
M. Dorcas Giaquinto
M. Dorcas Giaquinto, 90, formerly of New Floyd Road, passed away peacefully Monday, July 23, 2007 at Rome Nursing Home. She was born in Utica, NY, on July 3, 1917 daughter of the late James Duane and Edith Lacey Waterbury. Dorcas was educated in the Utica School System and was employed for several years by the New York Central Railroad. On September 13, 1958 she married John P. Giaquinto in Hamden, Conn.
Surviving are a daughter, Mrs. Patricia Proctor Marsh, Orleans, Mass.; six grandchildren, Denise Gauthier, Marlborough, Mass., Deborah DeJoseph, Marcy, NY, Daniel DeJoseph, Watervliet, NY, Elizabeth "Lisa" and her husband Ketut Suardana, El Cerrito, Calif., Lacey Carter, Orleans, Mass., Erik Carter and his wife Virginia, Houston, Texas; four great grandchildren, Jacklynne and Alizabeth DeJoseph, Watervliet, NY, Maya Hamilton, Orleans, Mass., and Glenn Gede Suardana, El Cerrito, Calif. Also surviving are her sister-in-law, Theressa Martin, Rome, and several nieces and nephews, including Alfred Martin, Honeoye Falls, NY, Margarite Martin, Rome, Louis Marucci Jr., Rome, Clare Mirabelli, Rome, John Gallicchio, Silver Springs, MD, and Peter Gallicchio, Rome; and several grand nieces and nephews. Mrs. Giaquinto is predeceased by her husband, John, an infant daughter, Glorinda Lacey Giaquinto, and a daughter, Constance Proctor Mahoney.
Funeral services will be private. There are no calling hours. Burial will be in St. Johns Cemetery. In lieu of flowers, memorial contributions may be made to Rome Hospital Twigs, P.O. Box 1024, Rome, NY 13440.
Arrangements are by the Nicholas J. Bush Funeral Home Inc. 218 W. Court St.
To send flowers to the family of M. Dorcas Giaquinto, please visit Tribute Store