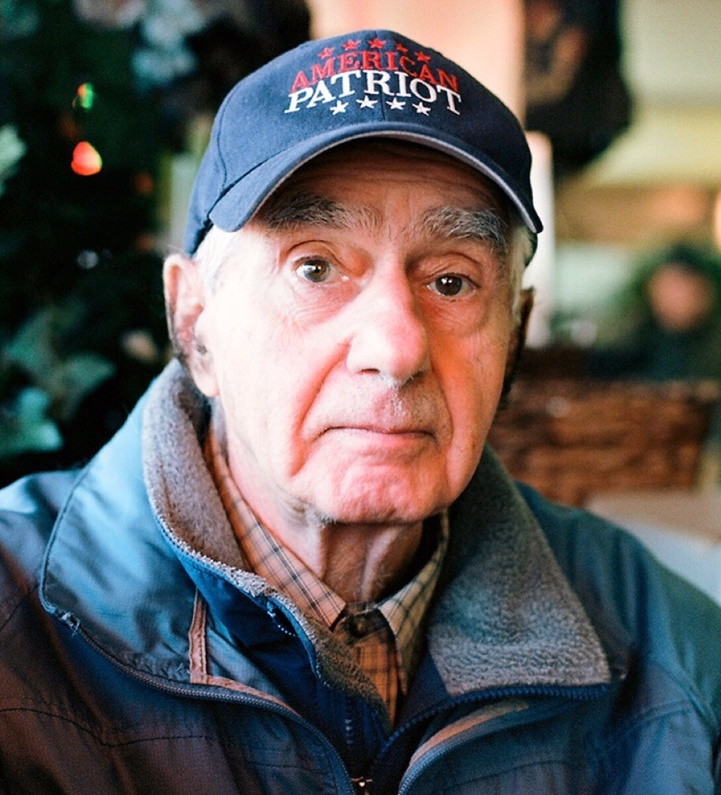 In Memory of
Frank J. Marasco
1928 - 2017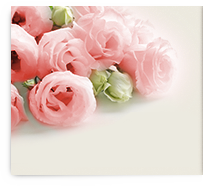 Obituary of Frank Marasco
Frank J. Marasco
Frank J Marasco of Rome, NY, passed away peacefully in North Carolina on February 16, 2017, with his family by his side.
In 1927 Rome, NY, Frank Marasco, Sr, married a widow with five children, Isabella Giannone (Americanized to Janone) Scalise. Together, Frank Sr & Isabella, had one child, Frank, delivered by a midwife on Saturday, February 18, 1928 at their family home on Gansevoort Ave. Frank was baptized in Rome's St John's Church, raised in the Catholic religion. Frank was proud of his Italian heritage. His grandfather, Benjamin Marasco, was a Senator in Italy before coming to the USA and his mother emigrated from Italy aboard the USS Berlin joining her brother in Rome, NY where she would later meet and marry Frank's father. Throughout the years, his family lovingly called him "Frankie" and "Hun" adoring his deep dimples and doe-shaped eyes. Despite growing up during The Great Depression, Frank was rich with many friends and as a young man, he loved working alongside them, and his siblings, in support of his family.
Our Dad was a vivid storyteller of our family history. For years he researched the family tree by visiting records offices in person long before the Internet. He was thrilled his research continues thanks to his cousin Tom. Frank was loved and loving, very humble, generous, gentle-natured, respectful, sincere and supportive, non-assuming, detailed, responsible and wise, a polished gentleman, a patriot and an extremely intelligent man who lived simply. He was never a "surface thinker;" Frank always thought beyond what was in front of him. Frank loved his heritage, the state of NY, our country, and his affection for the city of Rome ran deep; Rome was always home. Frank attended and graduated from Columbus School, Staley Junior High and in 1946, graduated from Rome Free Academy. While at RFA, Frank was known as "hotdog" and was a member of their football team. Simultaneously, in support of his family, he worked at the former General Cable Company during the 4-11pm shift in the Bare Wire Dept from 1943-1945. Upon graduation, Frank elected to serve his country having joined the U.S. Army in October 1946 rising to the rank of Technical Sergeant 5 as he served in Occupied Japan in HQ BTRY of the 271st FA BN of the 1st CAV DIV, 8th US Army. When he finished his enlistment in 1948, Frank became the first family member to attend college choosing to study for a Bachelor's of Science Degree in Accounting and Finance at Bryant College (University) in Rhode Island. In his senior year of high school, Frank went on a blind date with Marilyn Mammone of Utica. They became high school sweethearts, wrote letters during his Army service and were married on his Thanksgiving break from college in 1948. Frank took his bride back to RI where they lived in Providence until he graduated from college in 1950 then returning to New York settling in Utica. They were married from Nov 1948- Aug 1962; Marilyn passed in January 2014.
While in Utica, Frank worked as a Production Manager at the Paul N Spring Insurance Agency. Having a NYS Insurance license, he sold insurances of all kinds. Then, in March 1951, Frank began his career with the federal government working in Cost Accounting at Griffiss Air Force Base. There he entered junior management training and was progressively promoted over the years having worked in Budgeting, Management Analysis, and ultimately held the position of Deputy Accounting and Finance Officer, the highest Civilian position in Accounting and Finance, until his retirement on September 30, 1983. As the DAFO, Frank was appointed USAF Disbursing Officer by the Secretary of the Air Force to administer Accounts and Funds of the U.S. Treasury Department with authority to collect and disburse cash and checks for all of the agencies served by Griffiss AFB that included GAFB, Hancock Field in Syracuse and many agencies throughout NYS. Over the years, Frank received many accolades including Suggestion and Performance Achievement Awards. Dad loved his work on GAFB, meeting people from all around the world, assisting them, traveling for the Air Force and attending their schools. In one such scholastic opportunity, in the late 1960's while at Maxwell AFB, Dad wrote a (Master's degree) thesis paper on his idea for centralized Air Force Accounting that became DFAS, that fathered Direct Deposit transactions adopted world-wide. Mr Marasco was also directly involved with the establishment of the GAFB Credit Union which became Upstate FCU, now known as AmeriCU. Earned were many successful achievements throughout his employment yet, he never wore one of them on his sleeve.
Throughout his life, Frank was civic, community and culturally minded. He was a Charter Member of GAFBCU (1951) and Member Board of Directors, including President from 1962-1975. He served as Treasurer of the National Federation of Federal Employees Local 904 (1951-56), Treasurer and Vice-Chairman of the Mohawk Valley Management Seminars (1957-62), Assistant Scout Leader & Treasurer of Boy Scout Troop 87 then at J F Hughes School. In addition, Frank was a NYS Christmas Tree Growers Assn member, fulfilling his hobby to grow Christmas trees on his 60+ acres of land to promote the ecology and conservation of our environment. As a colon cancer survivor, Dad was also an annual American Cancer Society Crusader; a member of the Planning and Allocation Committee of the Rome United Way, Inc, with service on several Budget Review Panels (1985-recent); a Toccolana Club member enjoying Wednesday lunches with his nephew and the "boys." In addition, Frank was a member and President of the Nature Club of CNY (1999-2012), plus a founding member of ROAMA. Frank has also been a member of and patronized several organizations to include: The Broadway Theater League of Utica; the National Wildlife Foundation; the National Arbor Day Foundation; The Jervis Library, Rome Economic Development; Rome Chamber of Commerce; The United Way of Rome and Western Oneida County; Strough Middle School Development; RFA rebuilding project, Rome Board of Education; the NYS Nature Conservancy especially the Rome Sand Plains having planted thousands of Lupines flowers there in 2005; the Rome Historical Society; NARFE; PBS; Bryant College/University Alumni; the RFA class of '46 Quarterly Reunion Luncheon Group, and many more organizations and civic associations.
Our father was an avid reader and was known to read every word and every article in the daily newspaper. He was also passionate about gardening fruits, vegetables, flowers, shrubs and trees just as his parents were. Frank loved life, especially the outdoors, "the land" in Camden; it gave him great joy to share this with his family. His land remains "forever wild" since he bought it in 1964, having added only more trees, bushes and flowers. Grampa Beep-Beep loved going for walks and skipping stones with his grandchildren. To hear their laughter when he'd beep his car horn meant everything to him; it was simple fun. Frank also liked the adventure of learning something new, getting in his car, choosing a direction and drive just to see new places. And could he dance!!! Whether it was dancing at a father-daughter college formal or simply any Sunday in the kitchen to Italian music. He loved time spent with his family near and far. His motto was simply to have "a positive mental attitude" and to "enjoy life." We are blessed to have had such a wonderful father and grandfather and we will hold tight all of our precious memories.
To his children and grandchildren, he was affectionately known as Daddy and Grampa Beep-Beep. Frank leaves to mourn, many family members, friends and colleagues. His children, in birth order are: Linda and her husband, Tom Madia, their daughter Kelly all of New Hartford and Kristien and her husband Dan Del Ferraro of CT; son Douglas F Marasco and his children Jennifer Hart and Robert J Marasco, all of Utica; daughter Lauri-Anne and her husband Colonel Brian J Disinger, US Army, Retired, of Garner, NC and their son, Benjamin of Los Angeles, CA; son Karlton J Buisch his wife, Kimberly, and his daughters Amber and Kaitlyn, of Kansas and Stephanie Miller of CA; his half-sister Theodora DeGeorge, sister-in-law, Marilyn Scalise, daughters-in-law Michelle Hart and Cathy Marasco. He was pre-deceased by his parents, his half-brothers, John, Joseph, and Anthony Scalise, his half-sisters Anne C Scalise and Fannie Scalise Coccagnia; brothers-in-law Vincent DeGeorge and Joseph Coccagnia who was Dad's Best Friend, having enjoyed the RFA Football games together; his sister-in-law Jane Scalise and daughter-in-law, Angela Buisch. In addition, Frank leaves a host of cousins, nieces and nephews of the families Marasco, Badalato, Burch, Burke, Coccagnia, DeGeorge, Fazio, Janone, Jiampietro, Laribee, Mullen, Pflumm, Scalise, plus Mammone and Martucci; his lifetime friends Nick Norelli, Doris and Leonard Summa, many RFA friends. We are especially grateful to Brian, all of Dad's wonderful neighbors; Katie and Jaime; plus Carol and Phil Vescio and the family of staff at the Franklin Hotel. A sincere thank you goes especially to Nina Hyde, who is a blessing and a true friend in every sense of the word to both Frank and his family.
At Frank's request, his final arrangements were expertly handled by the Nicholas J. Bush Funeral Home, Inc., of Rome, NY, and were to remain private; there were no calling hours. Should you wish to honor Frank's memory, please consider a donation to his favorite organization, the NYS Nature Conservancy benefiting the Rome Sand Plains.
http://www.nature.org/ourinitiatives/regions/northamerica/unitedstates/newyork/places-preserves/central-rome-sand-plains-preserves.xml "Enjoy life!!!"
To offer online condolences, please visit www.njbushfuneralhome.com
ABOUT US
The Nicholas J. Bush Funeral Home is committed to serving the personal needs of each family through compassion, attentiveness, and dedicated service before and after a loved one's passing.

OUR LOCATION
Nicholas J. Bush Funeral Home, Inc.

7751 Merrick Road
Rome, New York 13440
Phone: (315) 337-2950
Fax: (315) 337-4711
ASSOCIATIONS