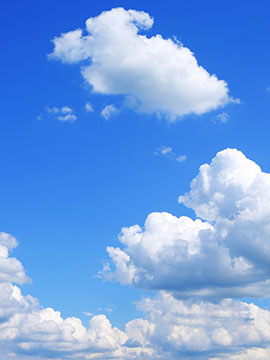 Share Your Memory of
Raymond
Obituary of Raymond L. Vaccaro
Raymond L. Vaccaro
Raymond L. Vaccaro, 81, of Rome, passed away Wednesday, December 1, 2010 at home. He was born in Rome, N.Y. on November 24, 1929, son of the late Paul and Elizabeth Lagatta Vaccaro. Ray graduated from Rome Free Academy Class of 1949. He served with the U.S. Army in Korea. On May 9, 1953, he married Hilda Tamburino in St. John the Baptist Church. Mr. Vaccaro retired from Griffiss Air Force Base. He was a member of St. John the Baptist Church. Ray "Coach" Vaccaro was active in sports and recreation his entire life, starting in high school where he was captain of the 1949 RFA football team. After time spent in the Army, he became active in Little League Baseball during the early years of the American Little League. He coached the 1956 American Little League All-Star Team, just one game short of the Williamsport Championship Little League World Series. He was also very active in the development of Pop Warner Football, coaching St. John the Baptist Church teams in the early days of the Dominick Savio League, and later the Rome Colts Pop Warner football teams. Ray led the Rome Colts to Bowl Games as far away as Georgia and South Carolina He was on the first coaching staff in 1965 at Rome Catholic High School and spent many years there as a varsity and later as a modified football coach. He also coached modified football in the Rome Free Academy football program at Strough and Staley Junior High Schools. After retiring from GAFB, Ray spent his summers working for the Rome Recreation Department directing the track program and supervising football clinics. Ray took great pride in being able to coach many of Rome's finest athletes, and was always willing to share a story about all the wonderful people he met throughout his coaching career. Throughout his career, Ray received many awards and accolades for his dedicated work and effort, but one of his personal favorites was his 1998 induction into the Rome Sports Hall of Fame.
Surviving besides his wife, Hilda, are a son and daughter-in-law, Gabe and Nancy Vaccaro, a daughter, Karen Seymour, all of Rome; a special niece, Debbie and her husband Earl Harris, and their children, Christopher and Natalie, Camden; two grandchildren, Zachary Vaccaro and Raymond Seymour. Also surviving are two sisters and a brother-in-law, Catherine Pugliese, Florence and Paul Leonbruno, all of Rome; brothers-in-law and sisters-in-law, Gene Tamburino, Joseph Tamburino, Lena and Francis Colangelo, Florence DeBonzo and Carmella and Dominick Tagliaferri, all of Rome; and several nieces and nephews. He was predeceased by two brothers, John Vaccaro and Paul Vaccaro.
The family would like to express a special thank you to Hospice Care.
Funeral services will be held on Saturday at 10:15 a.m. from the Nicholas J. Bush Funeral Home, Inc., 218 W. Court St., and at St. John the Baptist Church at 11:00 a.m. Burial will be in St. John's Cemetery. Friends may call at the funeral home on Friday from 3-7 p.m. Memorial contributions may be made to the Rome Sports Hall of Fame, 5790 Rome-New London Road, Rome, N.Y. 13440-8337 or Hospice and Palliative Care, 4277 Middle Settlement Road, New Hartford, N.Y. 13413.
To send flowers to the family of Raymond Vaccaro, please visit Tribute Store