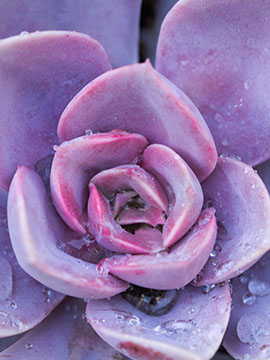 Share Your Memory of
Anna
Obituary of Anna M. Palma
Anna M. Palma
Anna M. Palma, 90, of Rome, passed away Thursday, July 12, 2007 at home. She was born in Olean, N.Y. on March 10, 1917, daughter of the late Luigi and Nellie DiCerbo. On May 4, 1946 she married Carl "Carp" Palma in Olean, N.Y. He passed away November 2, 1984. Mrs. Palma and her husband were former owners of Hotel DeWitt. She was a member of St. John the Baptist Church.
Grandma will be remembered by her family for her love of family, gardening, reading and her famous pizza and gnocchi.
Surviving are one daughter, Trude Palma, St. Louis, MO.; four sons and daughters-in-law, Louie and Sue Palma, Fairmont, W. VA., Leo and Julie Palma, Rome, Joe and Jo-Ann Palma, Fairport, N.Y. and Carl and Michelle Palma, DePere, Wis. Also surviving her grandchildren, Cindy Bowman, Angie and Josh Diaz, Nichole Palma, Julie Palma, Elizabeth Palma, Sean Palma, Amy and Pete Zedick, Eric and Erin Palma, Erica Palma, Carl Palma, Ryan Wilke and John Palma; great-grandchildren, Cammie Bowman, Jacob Bowman and Sadie Palma; a daughter-in-law, Sue Buchanan, Fairfield, CA.; a brother-in-law, Jerry Hughes, Hinckley, N.Y.; a sister-in-law, Loise DiCerbo, Olean, N.Y.; numerous nieces and nephews; and special pets, Penny and Thelma. She was predeceased by her husband Carl and a son John Palma; two sisters, Lena Presutti and Mary Marra; two brothers, Charles DiCerbo and Leo DiCerbo; sisters-in-law, Theresa Liccardo, Mary Palma, Louise Moran and Ange Hughes.
Funeral Services will be held on Monday, at 9:45 a.m. from the Nicholas J. Bush Funeral Home, Inc., 218 W. Court St., and at St. John the Baptist Church at 10:30 a.m. Burial will be in St. Mary's Cemetery. Friends may call at the funeral home on Sunday from 2-6 p.m.
Memorial contributions may be made to Catholic Charities.
To send flowers to the family of Anna Palma, please visit Tribute Store