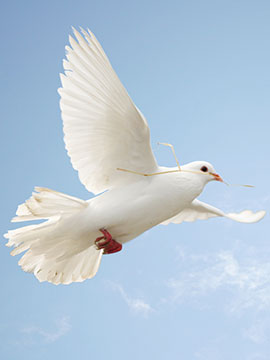 Share Your Memory of
Larry
Obituary of Larry P. Spoon
Larry P. Spoon
Larry P. Spoon, 84, of Floyd, passed away Tuesday, November 20, 2007 with his loving family at his side. He was born in Rome, NY on July 30,1923, son of the late Peter and Marie Carroll Spoon. Larry graduated from RFA with the class of 1940. After high school he worked at Rome Air Depot as a welder. Larry was united in marriage to the former Elizabeth LaRose of Ogdensburg, NY on November 30, 1943. He enlisted in the US Navy and served in World War II as a sea bee, where he was honorably discharged in 1945 as a Chief Petty Officer. Upon his return, he worked for OShea Plumbing as a steam fitter for 30 years and Bradles Plumbing for 10 years, retiring in 1985 as a supervisor of heating and air conditioning.
Mr. Spoon was a member of St. John the Baptist Church, V.F.W. Rome Post 2246, Stanwix Veterans and Mens Club, the Polish Home, Ava Dorfman Senior Citizens Center, and Local 112 Plumbers and Steam Fitters Union. For approximately 10 years, Larry was Explorer Advisor for Boy Scout of the V.F.W. Rome Post 2246. He also enjoyed hunting and fishing with his family and friends.
Surviving are two daughters and sons-in-law, Cheryl and Thomas Kegley, MaryAnn and Christopher Irvine, all of Rome; two sons and daughters-in-law, David and Seda Spoon, Floyd, Timothy and Laurie Spoon, Trenton; daughters-in-law, Sandra Spoon,Rome, and Nancy Spoon, Tennessee; 15 grandchildren; 14 great grandchildren. Also surviving are a brother, Charles Spoon, two sisters and a brother-in-law, Theresa and Jack Purcell and Marie Smith, all of Rome; and several nieces and nephews. He was predeceased by two sons, Paul Spoon, who passed away in 1992, and William Spoon, who passed away in 2002. He will be greatly missed by all.
The family would like to express a special thank you to the rehabilitation staff at Stonehedge Nursing and Rehabilitation Center.
Funeral Services will be held on Saturday at 8:15 am from the Nicholas J. Bush Funeral Home, Inc., 218 W. Court St., and at St. John the Baptist Church at 9:00 am. Burial will be in St. Johns Cemetery. Friends may call at the funeral home on Friday from 4-7 pm. In lieu of flowers, memorial contributions may be made to Hospice Care, Inc., Jervis Public Library, American Kidney Foundation or a charity of ones choice.
To send flowers to the family of Larry Spoon, please visit Tribute Store