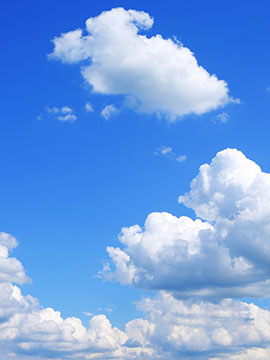 Share Your Memory of
Nick
Obituary of Nick Carrado Jr.
Nick Carrado, Jr.
Nick Carrado, Jr., 77, of Matthews, N.C. and formerly of Rome, passed away Wednesday, December 12, 2007 at Presbyterian Hospital, Matthews, N.C. He was born in Rome, N.Y. on November 17, 1930, son of the late Nick Sr. and Irma Panara Carrado. Mr. Carrado served with the U.S. Marine Corps where he was an instructor in self defense. He graduated from Chavez College of Magic in Hollywood, Calif. On June 8, 1973, he married his beloved wife, Nancy Kratzenburg in Oakwood Heights Community Church, Staten Island, N.Y.
A lot of words can be written about Nick. He had a very interesting life because everything he set out to accomplish he did with passion. If you met him in a store, restaurant or where ever, you would remember the day you met this special man, Nick Carrado, Jr. He wanted to put a smile on everyones face and joy in their hearts. Those who knew Nick, loved him whether wife, sister, brothers, nieces, nephews, aunts, uncles, cousins, in-laws or friends. To know Nick was to love him and to love him was to know him. He was a thoughtful, generous, caring person whose compassion knew no bounds. His very best friend was Jesus Christ, his Lord and Savior.
He was the best friend and trainor of Kokomo Jr. who appeared on the NBC television Today Show with host Dave Garroway. Many were entertained with his card tricks, magic and the antics of his chimpanzee, Kokomo Jr.
Surviving besides his wife, Nancy, are a sister, Anna Frasca, Rome; two brothers and sister-in-law, Martin and Mary Carrado, Rome, Raymond Carrado, Massachusetts; nieces and nephews, Henry and Albert Frasca, Rome, John Frasca, Florida, Dr. Kathleen and Joseph Gregar, Illinois, Jean and Kevin Neis, Illinois, Nick and Mae Carrado, Rome, Diane and Wes Simmons, Texas, Amy and Kurtis Studebaker, Illinois, Erica and dave Morrison, Washington, D.C., Bob and Debbie Kratzenburg, Ohio: great nieces, Kari, Kelli, Lacey and Lori Kratzenberg, Tracy Ferak, Emily and Elizabeth Neis; and great nephews, Gregory and Justin Simmons, Patrick Neis and Joseph Gregar Jr. Nick was predeceased by three Sisters, Lucy (as an infant), Palma Pam Carrado and Dora McLane; and brothers-in-law, Albert Frasca Sr., and Alfred McLane.
A Mass of Christian Burial will be held on Tuesday, December 18, 2007, at St. John the Baptist Church at 9:00 a.m. where relatives and friends are invited to attend. Burial will be in St. Johns Cemetery. Friends may call at the Nicholas J. Bush Funeral Home, Inc., 218 W. Court St., on Monday from 4-7 p.m. In lieu of flowers, memorial contributions may be made to International Primates Protection League, P.O. Box 766, Summerville, S.C. 29484.
To send flowers to the family of Nick Carrado Jr., please visit Tribute Store